The Mental Health of the Sunshine Coast is in Good Hands

22ND July 2015
The Mental Health of Sunshine Coast and Gympie residents is in good hands with Artius to continue management of the Access to Allied Psychological Services Program (ATAPS) and Rural Primary Health Scheme (RPHS) for the 2015-16 financial year.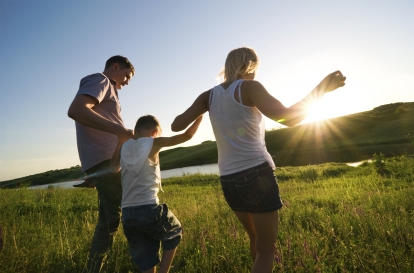 ATAPS, a Federally Funded Mental Health program, offers fully subsidised psychological services to people who may be otherwise unable to access counselling under the Medicare system. It also targets specific at-risk groups such as Children, Mothers, people who have experienced the effects of extreme climactic events and those from Aboriginal and Torres Strait Islander, or Culturally and Linguistically diverse backgrounds.
Dr Zach de Beer, Health Program manager from Artius says "We are delighted to have the opportunity to continue to administer and deliver these valuable services to the people of the Sunshine Coast and Gympie region"
Artius have administered the ATAPS program within the Sunshine Coast and Gympie region since 2013 providing over 9,000 counselling sessions annually. In May 2014 the Horvath review for the Federal Department of Health, recommended the creation of a network of Primary Health organisations to replace 61 Medicare Locals nationally.
From July 1st Artius will manage the ATAPS program on behalf of the newly appointed PHN Country to Coast which delivers services to the regions formerly managed by the Sunshine Coast, Central Queensland and Wide Bay Medicare Locals.
CEO of PHN Country to Coast, Mrs Pattie Hudson says "Over the past two years, we have worked closely with Artius Health to significantly increase the number of sessions delivered and to increase the geographic footprint of services in the Sunshine Coast and Gympie region for both the ATAPS and RPHS programs. This has resulted in improving access to services for traditionally difficult to reach and disadvantaged residents.
We are delighted to be able to continue service delivery across the region, ensuring we can respond immediately to local concerns. We will also continue our commitment to work closely with community and clinical advisory groups, GPs and other health professionals."
//…ends. For immediate release
About Artius
The Artius mission is to help people, businesses and communities to reach their potential. We do this through managing and delivering health programs, employment programs and vocational training programs.
'It doesn't matter where you join us on your life journey, we will help you reach your potential'
Media Contact: Cassandra Sandison
Marketing Manager
P: (07) 5644 9770
E: cassandra.sandison@artius.com.au