Behavioural Support
What is Behavioural Support?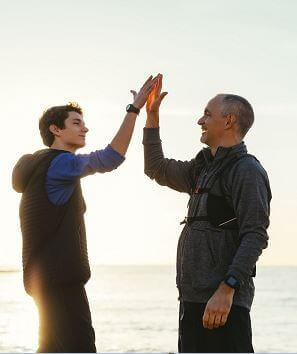 Artius Health offers specialist Behavioural Support for children and adults, including people with a disability, who exhibit behaviours of concern or
challenging behaviour.
We provide interventions that are tailored to the individual's needs and appropriately address the underlying cause/s of their behaviour.
We support both the individual and their families or carers to understand and manage this behaviour, to improve everyone's quality of life.
How can we help?
Our qualified and caring Behavioural Support Specialist provides:
Person-centred Positive Behaviour Support Plans
A focus on outcomes & support
Use of clinical frameworks & Applied Behaviour Analysis
Support for implementation & plan reviews
Specialised training including Managing of Actual or Potential
Aggression (MAPA) & Therapeutic Crisis Intervention (TCI).
Who can access this service?
Behavioural Support is available for both children and adults. Please contact Artius Health for more information on eligibility requirements.
Where is this service available?
Face-to-face appointments are available at our Rockhampton clinic and phone appointments
are available throughout Australia.
Our Guarantee
We work in conjunction with families, carers and other clinicians to achieve the best possible outcomes for all parties involved.

Phone our friendly team on 1300 764 003 or email health@artius.com.au for more information or to book an appointment.