Manual Handling Training
Almost all work environments require some form of Manual Handling – even desk-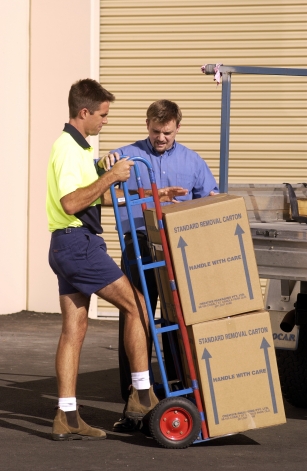 based jobs have manual elements that pose risk!
Injuries can occur whenever tasks (light, heavy, repetitive or non-repetitive) aren't performed well.
Musculoskeletal injuries are the cause of over 50% of workers' compensation claims in Queensland. The top causes of musculoskeletal injuries are lifting, carrying or putting down objects and repetitive movement or strain costing an average $7,059 per claim (Workplace Health and Safety Queensland, 2016). Workplace Health and Safety Queensland recommends that without directly addressing key manual handling and safety risks for your staff, there can be a higher than average musculoskeletal injury rate, resulting in:
Loss of time and staff productivity
Employee disengagement
Higher Workers Compensation premiums
Or even Death.
Our Manual Handling Training content has been developed to ensure time effective education that is relevant, informative and engaging for your staff.
Delivered over 2 hours in a small-group, practical workshop setting, Artius' Manual Handling Training will cover:
What is Manual Handling
Workplace Injuries and Workers Compensation – debunking the myths
Practical Manual Handling strategies
Understanding the physiological risk of injury from poor ergonomic and manual handling practices
Evaluating injury and safety risks in the workplace
YOUR workplace – interactive activity identifying injury and safety risks in YOUR workplace
YOUR Action Plan – mitigating the identified injury and safety risks in YOUR workplace

Practical Exercise session – educating staff on effective exercises to prevent injury, concentrating on core strength.
What will it cost?
For an immediate obligation free quote click here:

Get Manual Handling Training Quote