Education Centre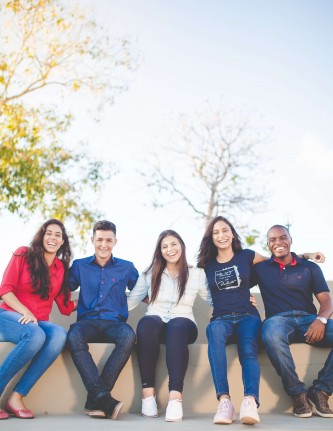 Artius Health is one of QLD's leading providers of Mental Health and Allied Health Services, with teams of highly experienced clinicians.

Our mission is to help people reach their potential - including the next generation of mental health professionals. Our Education Centre was developed from this mission. We provide high quality, yet supportive learning experiences for new and provisional Psychologists on their journey towards professional registration.

Our supervisory team is passionate about contributing to the development of new and provisional Psychologists by sharing their clinical experience & training and providing a rich variety of practice opportunities.
Our Education Centre offers the following opportunities for new & provisional Psychologists:
Student Placements: for those completing postgraduate university studies in Psychology (please see below).
Supervision Fee For Service: for those seeking external supervisory assistance (please see our Professional Supervision page or below).
Registrar & Endorsement Supervision: for new Psychologists seeking accreditation (please see our Professional Supervision page or below).
Student Placements
Artius Health has strong ties with multiple Queensland Universities. For five years, we have been providing challenging, yet supportive placements for Psychology students enrolled in (but not limited to) Masters in Clinical Psychology, Health Psychology, Counselling Psychology and Sport & Exercise Psychology.
Benefits of student placements include:
Placements offer students varied clinical experience in a highly supportive setting, including both individual and group supervision on-site.
Students who complete an Artius Health placement report an increase in clinical confidence and the opportunity to consolidate skills they had yet to implement.
Some students have been offered both casual and permanent work with Artius Health following their placement, with Registrar opportunities available.
Please contact your university's Placement Coordinator for more information about this exciting opportunity.
Supervision for Fee Service
Artius Health employs many experienced clinicians who enjoy sharing their knowledge with both new and established Psychologists.
Professional Supervision services available to new Psychologists include:
4+2 or 5+1 primary of secondary supervision
Adjunct supervision to compliment or develop a specific skill set
Skills-based supervision and training in areas such as assessment, report writing, case study writing and formulation.
Professional Supervision services available to established Psychologists include:
External case supervision
Short-term supervision in a specific skill area.
Please contact our team on 07 3106 0250 or health@artius.com.au for more information.
Registrar and Endorsement Supervision
Artius Health employs a number of Practice-endorsed Psychologists who are available to provide external supervision and training for those seeking to commence a registrar or endorsement plan.
Artius Health currently supports the following areas of endorsement:
Clinical Psychology
Counselling Psychology
Educational and Developmental Psychology
Sports and Exercise Psychology.
Please contact our team on 07 3106 0250 or health@artius.com.au for more information.