Occupational Therapy
Our qualified, caring and experienced team of Occupational Therapists provide assessment, advice and support for clients of all ages who experience difficulty participating in everyday activities.
What is Occupational Therapy?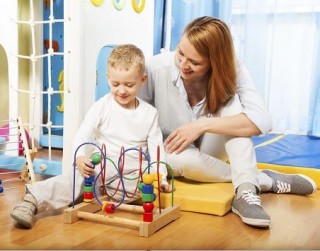 Occupational therapy helps people who struggle to complete everyday tasks by improving their:
Fine & gross motor skills
Motor planning
Balance & coordination
Self-regulation
Sensory processing
Self-esteem.
Our Occupational Therapists consider the client's individual strengths and challenges and then tailor a plan for their needs. This plan consists of exercises and activities to build specific skills that require improvement.
Who can access this service?
Occupational Therapists can help support children's engagement and independence in play, self-care, school work and physical tasks and support their social-emotional development.
Our team also provides support for adults who may be experiencing physical, cognitive or mental barriers to achieve their goals and improve their overall quality of life.
Is there a cost?
We are a private billing service, however Medicare rebates may apply.
Pension Card and Health Care Card holders are bulk-billed.
Some NDIS plans may cover the cost of treatment.
We accept NDIS, DVA, WorkCover, Private Insurance & PHN referrals.

Face-to-face appointments are available at our Gympie and Sunshine Coast (Birtinya & Maroochydore) clinics.
For more information about our Occupational Therapy services, please phone 1300 764 003 or email health@artius.com.au today.